Gold Medal winner 2017 WKC World Champion, Fighting Continuous and Sport Sword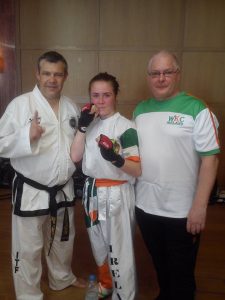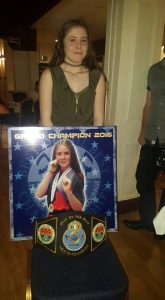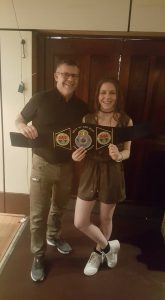 2016 WKC World Championships: Gold Medal -50k light contact.
2016 Best of the Best: Gold Medal Light contact.
2017 Silver medal BCKA European Challenge
2017 WKC World  Championships: Gold Fighting
Gold Sport Sword
2018 WKC World Championships.
Gold Continuous light contact.(World Champion)
Silver Sports Swords.